OUR VISION
We work to create a culture that establishes the spectrum of mental health as a vital part of each person.
We believe that every child, family and community can maintain and value health and well-being, in its entirety, right from the start.
Did You Know that Right from the Start
Promotes positive mental health in your child's class
Runs pro-social clubs
Supports positive school culture by creating whole-school events
And supports staff with social-emotional programming
Common Topics we Support
School Reluctance
Strengthening School-Community Connections
Professional Referrals
Anxiety
Healthy Relationship Building
Social Skills Development
Parenting Workshops
Managing Emotions
Friendship Challenges
Self Esteem
Positive Behaviour Management
We are here for you as well as your child. Feel free to drop into our office to brainstorm a situation or to simply connect.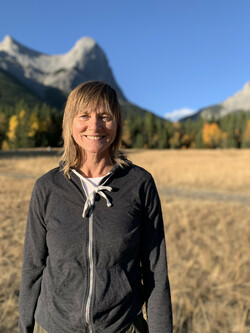 Kat Wiebe works at Banff Elementary School, putting her B.Ed to good use in her universal classroom presentations on mental health and wellness. Dovetailing AB curriculum and best practices for positive mental health, Kat supports the social/emotional development of all students at BES. Kat looks for quiet moments in her day, and she loves to laugh with her family and friends. Contact: kathleen.wiebe@crps.ca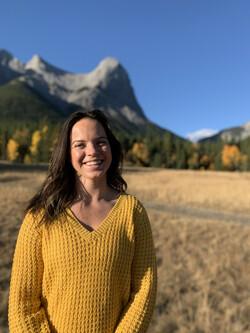 Megan Jenniex is a Success Coach at Banff Elementary School. Megan earned her Bachelor in Criminal Justice before spending time working in youth mental health and joining the Right from the Start team. Megan is as eager to learn from the students, staff and families at BES as she is to work with them. Megan enjoys building strong relationships and connections with students, and being creative in her universal delivery to classes. Megan supports her own mental health by spending time outside rock climbing or hiking, practicing mindfulness, and spending time with family and friends. Contact: megan.jenniex@crps.ca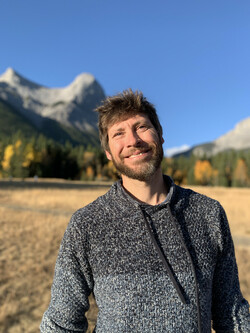 Deren Alward, with a Bachelor of Education, is the Success Coach and Wellness Mentor at both ERS (once a week) and at Lawrence Grassi Middle School (4 days/week). He has the privilege of going into classrooms to discuss pertinent social/emotional issues with students and staff. He finds assisting with their health and wellness to be incredibly gratifying. Working closely with school staff and community partners, Deren supports families and small groups of students to navigate the world of middle school. His personal mental health is enhanced by being physically active, and is supported by his friends and community. Contact: deren.alward@crps.ca
Mary Weighell is the Project Manager of Right from the Start with a degree in Applied Child Studies and a recent certification as a Registered Massage Therapist. Mary has always had a passion for early intervention and prevention work. Mary believes in full mind/body health and wellness. Her work with Right from the Start supports the great work done every day by the RFTS team throughout the CRPS division. Mary supports her own mental health with daily physical exercise and playing in the mountains. Contact: mary.weighell@crps.ca 
Kate Rive has worked with RFTS for a decade and finds immense joy working with children and families at ERS promoting positive mental health. Kate is a mindfulness facilitator and professional Life Coach and shares her Parent Coaching skills with ERS families. Kate takes care of her own mental health by being grateful, practicing mindfulness daily and playing outside. Contact: kate.rive@crps.ca 
RFTS MONTHLY NEWSLETTERS 
Here you will find programming, mental health links, great articles along with news and events that are happening! Click on the link to read the latest RFTS newsletter.
CONTACT US
To reach us, contact your child's school:
In the summer months, we can be reached during business hours at 403-707-7535. In case of a crisis or emergency, the following community supports are available:
Mental Health Walk-in Clinics (Open 2-9 pm daily)
This is a free walk-in counselling service available to everyone (including Canadians and non-Canadians alike).
Banff Mineral Springs Hospital | 305 Lynx St
Canmore General Hospital | 1100 Hospital Place
Distress Line (24 hours): 1-(888)-787-2880
Alberta Mental Health Help Line (24 hours): 1-(877)-303-2642
Alberta Health Services Intake:  (Counselling Supports in the Bow Valley): 1-877-652-4700
Suicide Prevention: 1-(800)-784-2433
First Nations and Inuit Hope for Wellness Help Line (24 hours): 1-(855)-242-3310
Bow Valley Victim Services: (403)-760-0197; www.bowvalleyvictimservices.org
Addiction Services: 1-(866)-332-2322
Banff YWCA Women's Emergency Shelter: 403-760-3200 9am-5pm (Monday to Thursday) 9am-8pm (Friday & Saturday) and 403-762-3560 after hours: http://ywcabanff.ca/programs-services/emergency-shelter/
Kids Help Phone: 1-800-668-6868 or text 686868
Crisis Services Canada (a great resource for adults/caregivers): http://www.crisisservicescanada.ca/en