Who is Lizzie Rummel?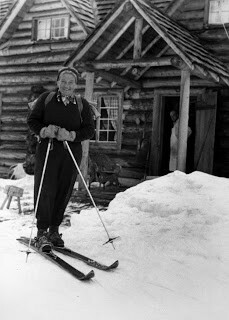 On April 16, 1980, in Ottawa, Elizabeth von Rummel received the prestigious award The Order of Canada and the Canada Medal from Governor General Edward Schreyer.
The Order of Canada had been created to recognize outstanding achievement and service in most fields of endeavour. The Order of Canada, presented to Elizabeth Rummel read: "Mountaineer par excellence, protector of the environment, authority on local flora and fauna, and friend to countless hikers in the mountains near Banff. She has enriched her country by sharing her deep love of the Rocky Mountains with all who meet her."  Elizabeth von Rummel was born into the German aristocracy on February 19, 1897, in Munich. Her father was an officer in the army and an actor in live theatre and her mother came from a wealthy publishing family.  Her family came to Canada for their summer vacations, but the outbreak of World War I made it necessary to move to their ranch in Alberta permanently. In the chaos of the war, their wealth was gone and they had no choice but to work on their ranch. Lizzie, as she was known to her friends, enjoyed the challenge. When Elizabeth was middle-aged she left to pursue her life dream to operate a guest lodge in the Rocky Mountains. She started off as a chambermaid and progressed to guide and hostess at Mount Assiniboine. This was the beginning of a life closely tied to the mountains she loved. Through climbing, guiding and her skill as a hostess, Elizabeth won admirers from around the world. She was one of the best ambassadors for this beautiful corners of the world, certainly deserving of the awards presented to her in her senior years. We are proud to have our school named for this impressive lady!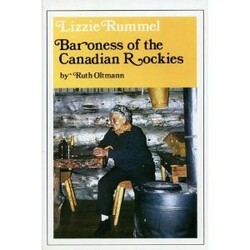 If you would like to read more about Elizabeth Rummel, discover the book, "Lizzie Rummel - Baroness of the Canadian Rockies". Written by Ruth Oltmann.